Mining for Success: How Machine Learning and Data Analysis is Making Predictive and Preventive Maintenance a Reality
Language: English | Duration: 60 minutes
---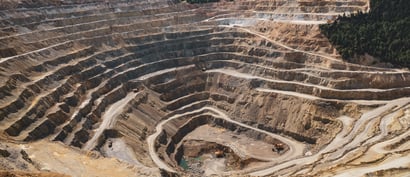 Today's modern mining companies have more data at their disposal than ever before. But when it comes to their most critical assets, how should businesses leverage their data to predict and prevent problems before they happen? What practices can mining companies implement to ensure process efficiency and product excellence?

Join us to hear from Minitab's Senior Analytics Consultant, Ming Dong, who will showcase how data analysis can optimise mineral processes and maximize delivery efficiencies.

During this one-hour session, you will:
Understand how quality tools can increase the efficiency of your mining process

Learn how to quickly identify potential process deficiencies using graphical tools in Minitab

Discover how to combine your operational data with Advanced Analytics (Machine Learning) and pattern recognition to gain actionable intelligence on Predictive Maintenance

Recognize the lifetime of your cost-intensive assets and learn to identify how hard you can push them
Watch Now
---
About the Presenter
Ming Dong

Senior Analytics Consultant/Technical Training Specialist, Minitab

"My goal is to make my courses practical and relevant for professionals from all types of businesses."

Ming Dong is one of only a handful of practitioners across the Asia Pacific Region to be a certified trainer for Minitab's flagship product, Minitab Statistical Software. The training certification process is the culmination of years of statistical training with real-life application of data analysis in the industry.

Ming's formal qualifications include an undergraduate degree in Industrial Engineering Management, a Masters of Computer Science from the University of New South Wales, and a Masters of Applied Statistics from Macquarie University. Ming has a unique and profound understanding of the application of statistics in the business world.

In addition, Ming has broad business development experience, developed through his work in senior technical roles for large organizations such as Toshiba, OzEmail, and National Computing Systems Singapore. As a university research officer at Macquarie University, he had several papers published in the field of Bioinformatics.

His extensive business development and industry experience are the reason why Ming has been engaged by some of the world's largest mining, banking, and medical devices companies to provide consulting services in the application of data analysis.