Learn to Drive Product and Process Development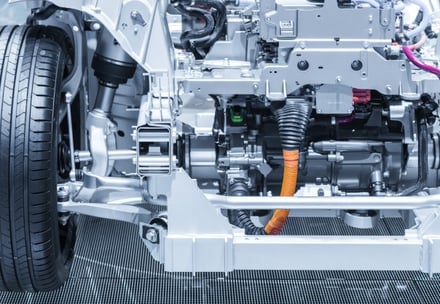 Language: English | Duration: 60 minutes
Developing products and processes is critical to help any business continue to grow and evolve.

Whether you're new to product and process development or an old pro, our upcoming webinar will walk you through the necessary steps and highlight ways to improve what you're currently doing with Minitab Statistical Software and Minitab Workspace.
During the webinar, we'll focus on an example of how to develop an autonomous electric car and share how tools like voice of the customer, Kano model, process capability, design of experiments, Monte Carlo simulation and more can help along the way.

This webinar is presented by our expert Antonio Vargas, Minitab Solutions Architect. Keep scrolling to read his bio below.
Watch Now

About the Presenter
Antonio Vargas

20+ years applying and teaching data analytics tools to solve business problems in manufacturing, engineering, supply chain, finance, human resources.

Certified Lean Six Sigma Master Black Belt

MS in ME and MBA from Marquette University

ASQ, PMI, ASA
Further Information & Resources
Interested in other examples of how Minitab Statistical Software and Minitab Workspace can work together to achieve more? Click here.

Looking for additional webinars? View our Events Page to see everything upcoming and on-demand.