Benchmarking Lean Six Sigma – Best Practices and Critical Issues
Kristine Bradley, Principal, Firefly Consulting
Ever wonder why some Lean Six Sigma deployments achieve significant ROI and others struggle? Join me as we explore what our team uncovered in talking with high achieving deployments, as well as the critical issues impacting those that weren't seeing the same results. Our team conducted a benchmarking study with companies large and small to learn more about current company challenges and keys to success. Get a better understanding of how strategies change over time, how well other organizations are doing with culture change, where the highest value projects are internally, and what tips veterans can offer for those getting started. This presentation will include findings in the broad categories of (1) strategy, (2) projects, (3) people, (4) culture, (5) types of deployment/methodologies, and (6) getting started.
+
-
About Kristine Bradley
Kristine Bradley is a Principal with Firefly Consulting and an accomplished authority in deploying process improvement initiatives and delivering innovation tools to clients around the world. As a proven leader of organizational transformation, she places great emphasis on the development of client capability. She recently co-authored Innovating Lean Six Sigma, published by McGraw Hill in 2016. She holds an MBA from Duke University – Fuqua School of Business and earned the distinction of Fuqua Scholar. Additionally, she holds an MSc in mechanical engineering and a BS in industrial engineering from Texas A&M University. Kristine is a certified Master Black Belt.
Family of Gauges and Validation of Measurement Systems: Cost and Risk
Vladimir Chevtchenko, Corporate Senior Quality Manager/SSMBB, Linamar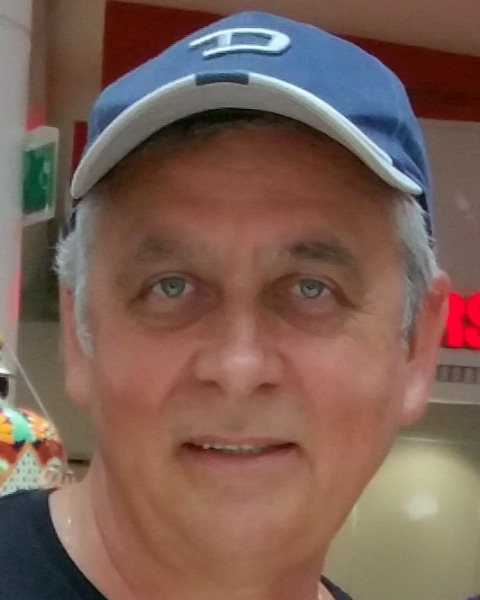 Automotive manufacturing plants use thousands of gauges, and all of them have to be validated for accuracy and precision, which require significant resources. Plants try to find cost effective solutions and apply Family of Gauges (FOG) approach performing validation of one gauge out of a group (a family) of identical gauges. Such FOG approach, being in use without industry-wide discussion and acceptance, has an uncertain definition of FOG, an unclear validation procedure, and insufficient risk estimation. This presentation will outline family-defining attributes, specify a validation procedure for gauge families, suggest risk-mitigating measures, and recommend acceptance values for accuracy and repeatability. In addition, examples of FOGs, such as bore gauges, height gauges, calipers and micrometers, will be presented.
+
-
About Vladimir Chevtchenko
Mr. Chevtchenk is a Master in Engineering, Professional Engineer (APEO/OSPE) and Six Sigma Master Black Belt (NCSU) and holds certifications CQA, CQE, CRE, and CSSBB (ASQ). He is a Corporate Master Black Belt at Linamar, which is the major Canadian supplier of engines, transmissions, drivelines, modules & systems, mobile aerial work platforms and agricultural equipment. His professional interests are Product/Process improvement such as Lean, Six Sigma projects and problem solving. A significant part of his work is people development; he also teach courses at Linamar globally and at local educational institutions.
Process Innovation at HCA: Using Minitab to Deliver Quality
Jeff Crump, Systems and Process Engineer, HCA Healthcare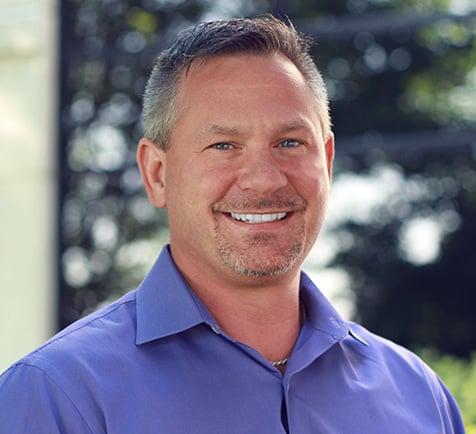 This presents an overview of how Minitab is utilized at HCA to provide supporting data and in-depth statistical analysis, which allow stakeholders to make informed business decisions that drive quality while improving processes in both clinical and operational settings. Among other things, Minitab has been used to offer realistic Service Level Agreements (SLAs) and support innovative ideas with hypothesis testing.
Additionally, Jeff will provide an overview of the HCA Healthcare Lean Six Sigma (LSS) program, which offers Green Belt, Black Belt, and Master Black Belt certification in partnership with and accredited through the Jack C. Massey Graduate School of Business at Belmont University. He'll also discuss the Process Innovation department that is responsible for:
Executing prioritized process improvement initiatives
Educating participants across the U.S. and in the U.K. on the LSS methodology
Empowering candidates working toward certification through project advising
Engaging the program participants with events and recertification activities.
Jeff has been working for HCA Healthcare since 2000 as both a Systems and Process Engineer. For the past 10 years, he has worked in the Process Innovation space helping to grow the Lean Six Sigma (LSS) program at HCA, training and advising new LSS candidates, and executing strategic process initiatives. He earned his LSS Green Belt certification in 2012 and attained his Black Belt certification in 2015. Jeff enjoys working with data and leverages Minitab as an important tool in his work, both when advising candidates and executing his own projects.
The Incredible and Invaluable Multi-Vari Chart
Mark Downie, Director of Business Excellence, Edwards Lifesciences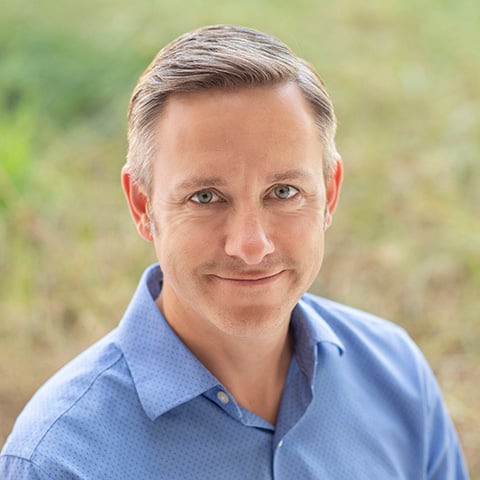 The multi-vari chart is sometimes hard to find, tucked away down near the bottom of the Quality Tools submenu but it is a tool that should not be overlooked. It can often provide insights and speed up investigations more than any other tool. Several case studies from the medical device industry will be presented including the use of Multi-vari charts for initial concept selection, Measurement System Evaluation, yield improvement projects, and how the multi-vari chart can complement many statistical tools within Minitab including Gage R&R, Fully Nested ANOVA, even DOE and hypothesis testing. Beyond just assisting in an engineering investigation, the multi-vari chart is an intuitive, graphical tool that facilitates communication of issues to potential non-technical management to gain alignment on project direction.
Mark has 20 years of experience within the Medical Device and Telecommunications industries. He has worked in numerous Engineering roles in R&D, and Pilot Manufacturing. He holds a B.Sc. in Applied Physics from Queen's University in Canada and an MBA from the University of California, Irvine. He is currently Director of Business Excellence at Edwards Lifesciences and has spent the past 8 years developing and deploying the Six Sigma culture there.
A Practical Organizational Leadership Model for Making Better Data Driven Decisions
Ken Feldman, Principal Consultant, Optec Management Consulting, LLC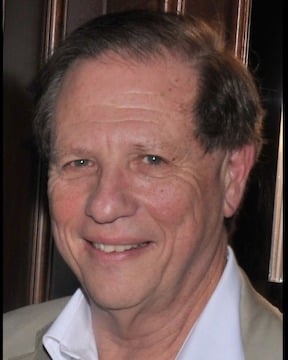 Data driven decision management is an approach to managing a business that values decisions that can be backed up with verifiable data. The success of the data driven approach is reliant upon the quality of the data gathered and the effectiveness of its analysis and interpretation. Unfortunately, the analytics component of data driven decision making is just a small part of an overall comprehensive organizational data driven model. I will present a specific and detailed model illustrating how an organization should approach widespread deployment of a philosophy of data driven decision making. A failure to take a broader approach beyond just that of data analytics will lead to a sub-optimal implementation of a philosophy for making decisions with data and analytics. The model to be presented is not conceptual nor theoretical but is a practical and proven approach to creating a culture of making data driven decisions. The model includes the following step by step approach that starts with the Development of the Strategic Plan, then incorporates the Voice of the Customer, the Identification of Key Metrics, followed by the Development of a Data Collection Plan, the Collection and Compiling of the Data, the Confirmation of the Data Integrity and the Analysis of the Data all culminating in Data Driven Leadership and Decisions. The application of specific Minitab functionality in the overall model will be discussed. You will want to attend this presentation, so you have something tangible to take back to your organization that will provide a practical roadmap for implementing a data driven culture.
Dr. Ken Feldman is a LSS MBB and Principal Consultant at OPTEC Consulting. Prior to forming OPTEC, Ken was a Senior Director of the Rapid Continuous Improvement effort at Dr Pepper Snapple Group. He has more than 40 years of experience helping organizations improve quality and performance in a wide variety of industries. Previously, Ken was a Principal with Accenture Consulting, a SVP in the Quality and Productivity Group at Bank of America, the District Director of Performance Improvement at the North Broward Hospital District, and worked at GE Capital doing global LSS training and coaching. Ken also teaches Operations and Supply Chain Management and Data Driven Decision Management in the Executive MBA program at Florida Atlantic University. Ken has a dual Ph.D. in Industrial Engineering and Psychology with the distinction of having Dr. W. Edwards Deming, the esteemed quality Guru on his Doctoral Committee. He also holds a MS in Industrial Engineering, a MBA and a Certificate in Occupational Safety and Health. Ken is a sought-after speaker at conferences and has presented at the Minitab Insights Conference as well as the Lean Six Sigma World Conference.
Be Careful Being Right
Thomas Frase, Deployment Leader, Edward Jones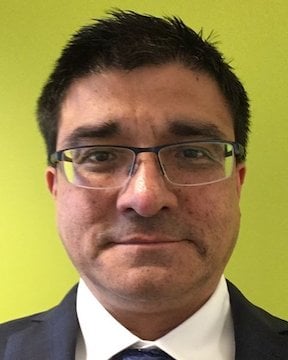 Imagine spending 100% of your time diagnosing a problem. You see the root cause with clarity and the solution is very simple. Now further imagine trying to convince someone to implement that solution, only to find they are not interested. They don't care. They don't understand. They think you're wrong. OpEx practitioners see processes/problems through a unique lens. We meet the people who do the actual work and are in the weeds, almost myopic at times. We gather information, data and process information to create pictures to help tell a story and as right as we may be, there could be resistance. We articulate the problems and solutions in ways that can cause a host of different emotions, for both the workers and the managers. Be careful how you brand and sell that experience. Do you know you have a brand? Do you know you're selling? If the answer is 'no' to either of those questions, you may be at risk of 'being right', but not getting the result you're seeking. Be careful being right. Will more technical skills help you or will people skills help you? We can run P-Values and Hypothesis testing all day long...but if the team is not aware and able to easily understand the language we speak or understand the story we tell, they are most likely going to shut down and avoid...""towards pleasure / away from pain."" To be a better OpEx leader, we have to understand our brand, understand what we are selling and understand our Customer needs. Once we better understand those elements and how they interact, we will better serve our team and help them achieve their goals. Developing your brand and improving your sales skills will help you improve your clients' experience.
An experienced leader with 20 years of process improvement and change management experience at Edward Jones, UniGroup, Ingersoll Rand and GKN Aerospace. Thomas obtained his Bachelor of Science in Accounting from Missouri State University and his Master of Business Administration from Webster University. Thomas is a ASQ Certified Six Sigma Black Belt and is a Master Black Belt.
Transforming Business Problem into Data Science Solution
Devshree Golecha, Assistant Vice President, Optimization at EXL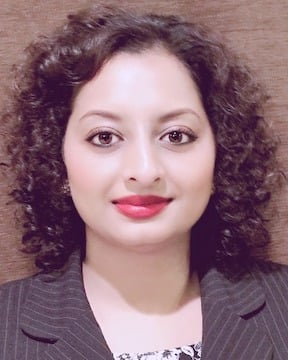 This presentation is focused on introducing the basic concepts of Data Science and how business problems are solved through data science solutions. By using a case study, I will walk the audience through the process of identifying a business problem, understanding the data, assessing the analytical objective, preparing data-set, using appropriate modeling techniques, and communicating the end results to our business through data visualization. This presentation will be an excellent way to introduce our audience to the basic concepts of data science and also understand that all business problems need data science solutions or they may be solved by statistical analysis. The presentation will briefly touch upon the concepts of supervised and unsupervised learning and which type of technique is applicable for different business problems. I will cover each phase in this transformation process and what are the key tasks and questions that a Data Science consultant must answer before moving to each phase. This presentation is ideal for business leaders, data analysts, statisticians, Black Belts, data scientists, and anyone who is a technology enthusiast and wants to learn about the data science process. The audience will leave with a good amount of knowledge about Data Science process and the methodology behind the transformation of Business Problem to Data Science Solution.
+
-
About Devshree Golecha
Ms. Devshree Golecha has been featured in P.O.W.E.R, the international magazine for women. She is a seasoned Quality Professional and Technology Leader with 10 years of experience leading enterprise wide Six Sigma Process Improvement, Automation, and Optimization projects. Currently she serves as Assistant Vice President, Optimization at EXL. She is currently an Adjunct Professor of Quality Improvement and Statistics at the University of Houston. Ms. Golecha has been the Keynote Speaker at several events and organizations. This year she will be a keynote speaker at ASQ Inspection and Minitab world conferences. She is the President Elect of the Texas Gulf Coast Association of Healthcare Quality. She Represents Harvard Business School online programs as the Regional Community Leader, and is Chair of Communication for ASQ Houston. She has an MBA (Finance), is an ASQ Certified Six Sigma Black Belt, IASSC Certified LSSBB and LSSGB, and attended Credential for Readiness CORe Program at Harvard Business School and Executive Program in Artificial Intelligence at MIT Sloan.
Is Your Destructive Test Really Destructive?
Doug Gorman, Sr. Staff Statistician, Becton Dickenson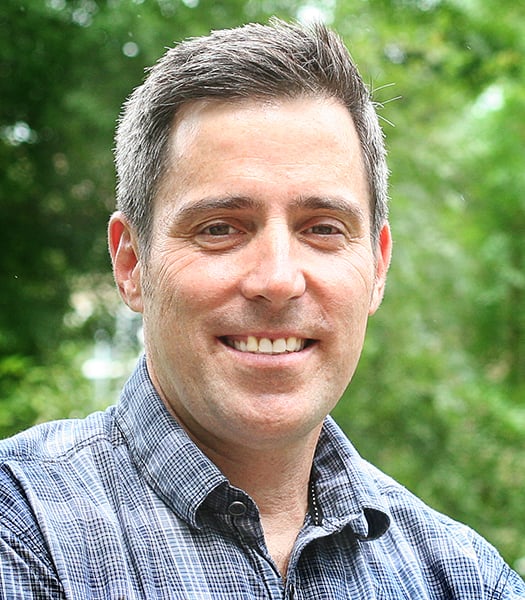 Sometimes the process of measuring a part changes the characteristic of interest. In this situation, it is natural to treat the test method as destructive since repeat measurements will exhibit variation that is not repeatability, but rather a change in performance or degradation. When performing gage RR studies with destructive tests, part-to-part variation is always confounded with measurement system repeatability. In cases where part-to-part variation is large, destructive tests often struggle to pass typical RR acceptance criteria. In some cases, taking repeat measures can de-confound the repeatability when the repeats exhibit a predictable pattern. This talk explains how to run a pseudo-destructive RR and how to analyze the result in Minitab.
Doug is a Sr. Staff Statistician at Becton Dickenson. He works in the corporate quality engineering group and consults across the organization on statistical aspects of validation, R&D, process development, and problem-solving. Prior to his role at BD he worked at Minitab for 17 years as a trainer, consultant, and product manager for Companion by Minitab®. Doug has a master's degrees in both statistics and engineering and was a black belt in the automotive industry, where he worked for Eaton Corporation and General Motors/Delphi Thermal Systems.
Power (and Pitfalls) of Measurement Systems Analysis
Jerry Hamilton, Procurement Engineer, Lockheed Martin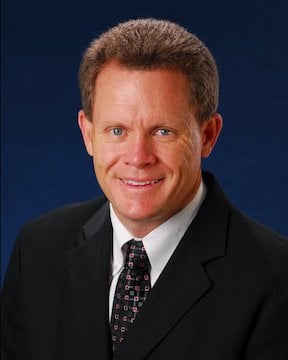 Understanding Measurement System Variation is foundational to Quality. Unfortunately, it is often overlooked or applied incorrectly. A properly conducted Measurement Systems Analysis gives us the ability to "see" the part-to-part variation stemming from our manufacturing processes which provides the basis for solid decision-making. Measurement Systems Analysis is a necessary precursor to process control, process capability and other Quality improvement techniques and methods found in Minitab. However, there are many common misconceptions associated with it. We will discuss some of those misconceptions in further detail, including fundamental differences between accuracy and precision, part selection criterion, the effects of rounding and the potential influence of appraisers during the data collection process. In addition, we will discuss some practical advice in setting-up, facilitating, analyzing, interpreting and improving the results of a Measurement Systems Analysis. We will also discuss things to watch out for during the Measurement System study and how to begin creating a culture that appreciates the importance of measurement variation. The presentation will also include an interactive "hands on" Gage R&R demonstration of how to characterize measurement variation using a set of calipers to measure No. 2 pencil diameters. Key output ratios, metrics and charts from Minitab will be examined to determine the overall capability of the measurement system, what impact they have on the measurement system itself and what can be done to improve it.
Jerry Hamilton is a Procurement Engineer at Lockheed Martin in Dallas, Texas. Jerry works with a team of engineers to employ the use of Lean Six Sigma and statistical tools/methods to production processes within the supply chain. He has worked in the semiconductor, transportation and aerospace industries throughout his career. He is certified through the American Society for Quality (ASQ) as a Six Sigma Master Black Belt. He holds a Master of Science degree in Industrial Engineering from the University of Houston and a Bachelor of Science degree in Mechanical Engineering from New Mexico State University.
A Case Study of DFSS for Composites Development and Optimization
Sam He, Engineering Group Manager, Inteva Products LLC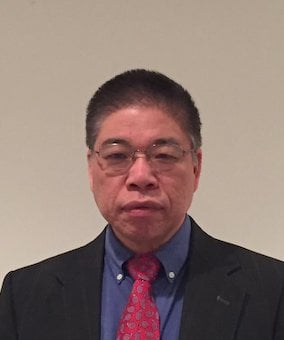 The requirements for high quality, better performance, and cost effectiveness are essential for automotive products and processes. It would be a big challenge for one to meet all requirements only based upon a traditional engineering approach. This case study demonstrates how the Design for Six Sigma (DFSS) techniques are being applied in developing a composite part for automotive applications. The DOE designs have involved multiple input variables and levels. The outputs involve both quantified and subjective types of results. In order to maximize the performance at a lower cost, this study has also focused upon those areas of data analysis, modeling, simulation, and optimization. The comparison between different designs, analysis, and discussions will also be presented.
Dr. Sam He is a Technical Fellow and Engineering Group Manager responsible for material development at Inteva Products, LLC. Sam's technical knowledge and vision are key drivers leading Inteva's commercialization efforts. Prior to joining Inteva, he served as a Technical Fellow and Engineering Manager at Delphi and TRW, respectively. Sam's engineering career spans over 30+ years and crosses many disciplines including materials, mechanics, manufacturing, hydraulics, and controls. He has been involved in material development, processing and testing; components design products, manufacturing and applications, and system integration. Sam's work has earned a number of U.S. patents and other intellectual property awards. Sam's has earned a PhD in Materials Science and Engineering, a Master of Science in Mechanical Engineering and a Bachelor of Science in Textile Science and Engineering. He is a certified Master Black Belts in Design for Six Sigma, Six Sigma, and a Robust Engineering Coach, respectively.
Do I Really Need to Randomize?
Rich Jackson, Principal Engineer, Baxter Healthcare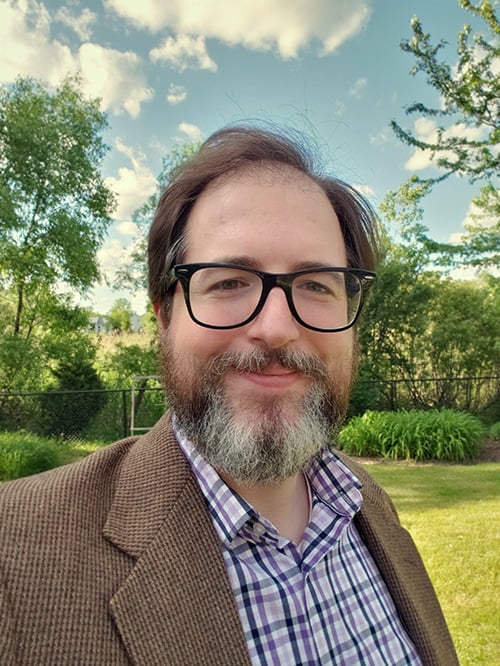 How often are you asked by your technicians "Do we have to"? The testing lab we've used for some time holds a special disdain for our team's studies, because when it came to randomization the answer was almost certainly yes. But why? Why do we care about randomizing our trials? Why are we so insistent? What do we gain by doing so? What do we give up when we don't? Especially so in factorial designs of experiment, randomization of our trials is key to the success of a study. Most designs we execute result in lessons learned from residual plots— often from the run order plot. Ensuring 'good' randomization always takes more effort, more money, and more time; however, the benefits vastly outweigh the costs! During our discussion we will walk through an example gage study that didn't go as we expected, and the learning moments that were only possible thanks to a randomized design. We will highlight the use of residual plots as a diagnostic tool for our data. Lastly, we'll talk about randomization techniques that are effective at minimizing bias, and those that aren't.
Rich Jackson is a Principal Engineer at Baxter Healthcare leveraging DMAIC and Lean 6σ principles to solve problems and lead projects in the Global Engineering organization. Rich has over 8 years of experience in the healthcare industry working with vaccine filling and inspection, molding for Class II medical devices, and flexible packaging for intravenous solutions. Rich holds a Bachelor of Science in Chemical Engineering from Northeastern University in Boston, MA, is an American Society of Quality certified Green Belt, and is pursuing Black Belt certification. Always eager to look at interesting data, Rich is constantly on the lookout for new students to coach at Baxter. Outside the office, Rich enjoys roasting coffee and is kept busy assessing the stability of his 8-month old's sleep schedule.
Winters' Method for Prediction of Future Capital Investments
Monica Johns, Director of Continuous Improvement, TreeHouse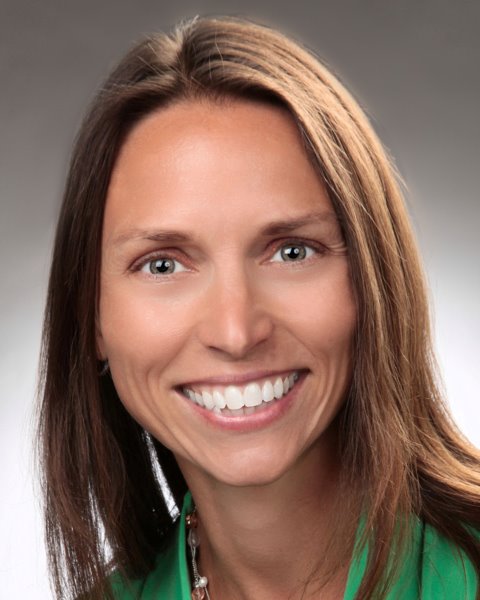 Often as Lean Six Sigma practitioners, we are challenged to quantify the value of projects in order to properly resource and prioritize the work that needs to be completed. This can be difficult especially in cases where the current state is in flux, either increasing or decreasing at the time of initial data collection. As we study the baseline data, a year over year average may be inappropriate or even misleading. If the baseline lacks stability but can be modeled in some fashion, then there may be an opportunity to better quantify the project's financial benefits. In the case study, we use forecast modeling in order to quantify a projects value based on the predicted time frame for the plants next capital investment. This novel approach is being used to study the air usage at a manufacturing plant that was increasing over time and not stable year over year. An approach using forecast modeling allowed us to not only quantify the reduction in air usage at the plant but also the capital avoidance if the air usage trend was to continue and another air compressor would be necessary. In this presentation, we will review this case study as well as the forecasting tools available in Minitab.
Monica Johns is a skilled Lean Six Sigma Professional with a Chemical Engineering, Statistics, and Product Development background. She has over 19+ years of experience using Design for Lean Six Sigma (DFSS) to make robust products commercially available. Monica has worked as a Master Black Belt in specialty chemicals, oil & gas, and CPG companies over the past two decades. Her passion is in helping companies used DFSS to quickly understand customer needs and improve the innovation process to exceed the customers' expectations. Most of her recent work has been focused business process redesign, leading business process maturity modeling and coaching all levels of the organizations in change management.
Med/Surg Unit's Patient Throughput (Length of Stay) Improvement
Paul J. Kelly, Continuous Improvement Project Manager, Lehigh Valley Health Network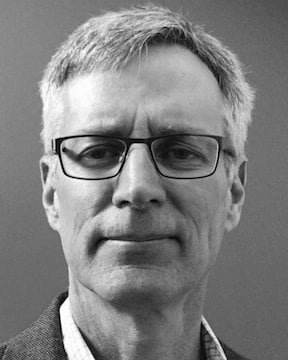 This session will show Lehigh Valley Health Network evaluates patient admission and discharge times, Length of Stay (LOS) and other Electronic Medical Records (EMR) data from a hospital's Medical/Surgical (Med/Surg) unit to determine where efficiencies could be gained to improve patient throughput and enhance patient experience. By adding two Admission/Discharges RNs during Admission/Discharge 'rush hours', patient LOS was reduced by 5 to 11%, depending on the discharge destination. The med/surg unit is a 38-patient bed floor. The cardiac unit, a 42-bed facility, was also included in the study. Both units absorbed patients & staff from another nearby hospital, due to merger. Both units are a mix of private and semi-private rooms, in a rural PA community. The units admit and discharge approximately 550 patients per month.
Paul Kelly's improvement & quality journey started at a facility with Western Electric on the facade, a Bell system spin-off, AT&T Microelectronics. Paul has 10 years as a Photolithography Process Engineer in an integrated circuit manufacturing line. Stints as a Quality Engineer in Medical Device manufacturing (catheter & surgical kits – Arrow International); a Black Belt with a semiconductor Gas & Chemical manufacturer (Air Products) and recently in Healthcare as a Continuous Improvement Project Manager with a hospital network in eastern PA (Lehigh Valley Health Network). Paul has a BS Computer Science; Post Grad Certificate: Data Analytics; Lean Six Sigma Black Belt; ASQ Certified CQE.
Using Companion Beyond Lean Six Sigma
Megan King, Director, Global Continuous Improvement, The Hertz Corporation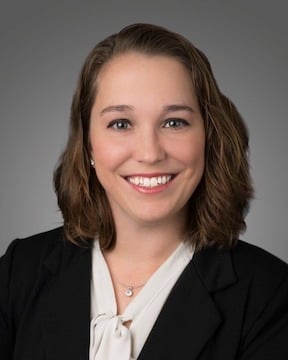 Together, we'll explore the Companion by Minitab product and its application beyond Lean Six Sigma project management. We'll review traditional Lean Six Sigma uses, as well as custom templates, dashboards, and forms for project applications beyond Lean Six Sigma in your organization. From project managers to senior leaders, we'll show you how Companion keeps process improvements in view.
Megan King leads the Lean Six Sigma Green Belt and Black Belt programs for The Hertz Corporation. In the past year, she and her team built and launched new Lean Six Sigma training programs for Hertz and introduced the organization to the Companion by Minitab software. Along with training, Megan leads and manages Black Belt-level strategic projects as well as many strategy and problem-solving workshops for senior management. She enjoys supporting the organization's problem-solving culture in addition to fostering the development of the growing Hertz Global Continuous Improvement team. Megan is a Lean Six Sigma Black Belt, trained at Kraft Foods. Besides Kraft and Hertz, Megan has worked in process improvement roles at Schaeffler Group USA, Federal-Mogul, and Toyota Motor Manufacturing. In addition to her Black Belt, Megan holds a Bachelor of Science in Interdisciplinary Engineering Studies from Purdue University and a Master of Business Administration, with a focus on strategy and leadership, from the Kenan-Flagler Business School at the University of North Carolina at Chapel Hill. Megan is originally from Cleveland, Ohio and currently resides in Estero, Florida, with her husband.
How to Misuse Statistics and Still Get Results
Kevin Leeseberg, Performance Improvement, BJC Healthcare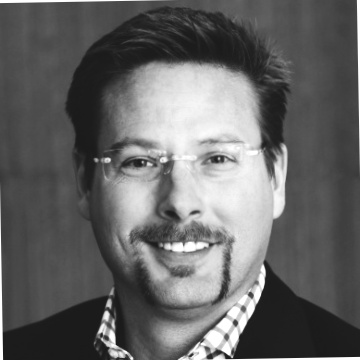 Perfection can be the enemy of progress and the transactional business environment often favors speed over specificity. Minitab, however, offers even the non-statistician the ease and flexibility to gain insights quickly and meet these demands. In this session, we will use a healthcare example to explore the unconventional application of several common Minitab tools including DOE, box and probability plots. It is intended for the practitioner who needs to build a case around a sound decision rather than statistical one. You needn't worry about being a fool-with-a-tool.
Kevin Leeseberg is a Lead Performance Improvement Consultant for BJC HealthCare's Center for Clinical Excellence in St. Louis, MO where he coaches/trains on system design, lean, six sigma, project management and change management. His passion is developing a culture of innovation and implementing rapid cycles of experimentation. Kevin graduated from Maine Maritime Academy and earned his Master's of Business Administration from Webster University; he is currently pursuing topics in quantitative psychology.
Getting a Charge out of Nonlinear Processes
Joshua Mizack, Process Engineer, Reserve Power, East Penn Manufacturing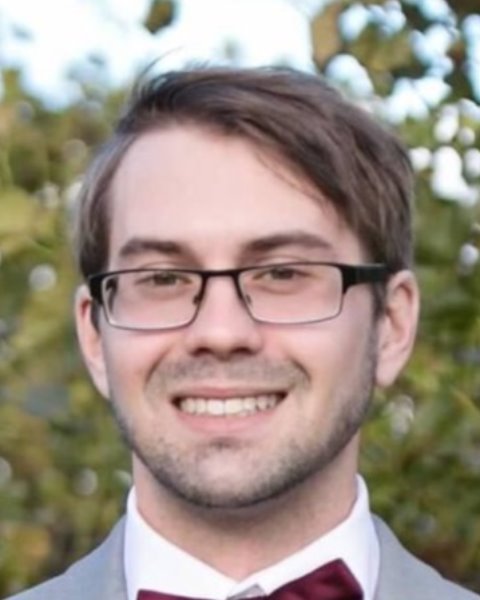 East Penn Manufacturing, aka Deka Batteries, is a leading manufacturer of lead batteries located in Lyon Station, PA. With a bulk of the manufacturing occurring at the main facility in Lyon Station, vertical integration has allowed tight control over many of the materials used in the process and facilitated cost reduction with recyclability. Beginning in 2002, East Penn has developed a mature Six Sigma program with over 40 seated black belts working across all facets of daily operations. Battery performance includes nonlinear and non-normal responses creating challenges for process improvement efforts. East Penn uses SPC in order to control quality and ensure battery performance. Outliers were examined to understand special causes. The initial outlier investigation utilized proxy data since direct measurement and historic data did not exist. This study revealed battery behaviors that could be modeled as a natural log function which aided the development of a mitigation strategy to eliminate outliers and special causes. To directly measure the response, a measurement system needed to be established without historic data. After a lab-verified gauge was selected, process capability was determined to be significantly tailed, being related to time-dependent exponential decay. A DOE was developed targeted at minimizing the response. A prototype system was developed to validate the DOE and serve as a proof-of-concept for manufacturing development. Final process improvements are now being developed and implemented.
Josh is a graduate of Lehigh University with a degree in mechanical engineering and environmental science. He began his career at East Penn Manufacturing as an engineering technician in the Reserve Power Division in 2016, where he assisted with research and development projects on the production floor. In his current position as a process engineer, he is heavily involved in new and current product development. He works closely with production to implement new manufacturing processes and strategies, and offers assistance when issues arise. He also is involved with quality and continuous improvement in reducing costs associated with scrap and rework of product throughout the various manufacturing processes. Over the past year, he has been working on completing his Black Belt certification in Lean Six Sigma. Josh continues to be a presence in his department as he becomes more involved with different divisions throughout East Penn.
Applying SPM Machine Learning Analysis Tools to Vehicle Safety Research
David Patrishkoff, President, Extreme Enterprise Efficiency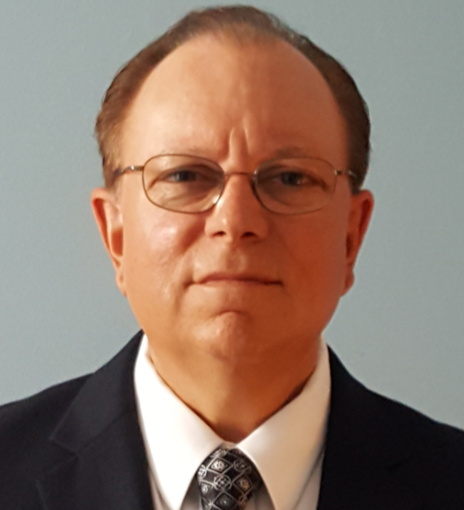 Minitab statistical analysis software offers great analysis capability to solve difficult business and operational problems. This analysis greatly supports the DMAIC and other problem-solving methodologies. However, additional tools are required to effectively support very complex and big data projects, research and data mining. Minitab's Salford Predictive Modeling software (SPM), with its machine learning tools, can address this next level of project complexity. Machine Learning is a branch of Artificial Intelligence, which involves automated analytical predictive model building with minimal human intervention. "Machine learning" is now more popular in the USA as a Google search term than "six sigma" and "lean manufacturing" combined. Machine learning does not imply the notion that computers can think on their own, but it does represent new abilities of machines to categorize, identify, detect, learn, and then predict patterns from complex and big data sets. This represents a great advantage for six sigma belts, researchers, and other analysts who want to move up to the next level of data analysis capabilities. These modern tools can protect against superficial analysis or the other extreme, which is commonly referred to as analysis-paralysis. Machine learning tools can guide analysts through complex data sets with supervised and unsupervised machine learning modes of operation to explore data sets with millions of rows and billions of data cells that can be run on most modern laptops or desktop PCs. Supervised machine learning modes of operation can exhaustively search for correlating factors and classifications that can predict and explain a target variable. Unsupervised machine learning modes of operation can help to discover hidden structure or patterns in data without designating a target. Machine learning tools can also create a fully automated array of reports, which includes decision and regression tree charts, predictive model reports, factor importance rankings, 2 and 3D charting for all possible factor combinations, hotspot reports, warnings for under-fitted or over-fitted models, and much more. Throughout this presentation, a data analysis case study will demonstrate the combined application of Minitab's statistical analysis software and Salford's machine learning tools on a large ongoing research project. This project involves the analysis of data from the United States National Highway Transportation Safety Administration (NHTSA) concerning vehicle accident, injury and fatality data that goes back to 1975, with annual data updates. The purpose of this ongoing research case study is to identify the multiple interacting factors that correlate to roadway injuries and fatalities.
+
-
About David Patrishkoff
David's professional career experiences include senior executive positions in the Auto and Trucking industry. Starting in 2001, he founded a consulting and training firm that has trained almost 30,000 professionals to date in Lean, Six Sigma and patient safety. David is a LSS Master Black Belt and has led many successful business transformations and mission-critical problem-solving efforts in companies, worldwide, from over 60 different industries. He is also an Adjunct Professor at Kettering University's School of Management where he teaches Lean and Six Sigma classes on-line for graduate students seeking a Master of Science degree in Lean Operations Manufacturing. David first started to use Salford Predictive Modeling software (SPM) to enhance his ongoing independent research into the multiple interactive factors that cause traffic accident injuries and deaths in the USA. This independent research analyzed available traffic accident data going back to 1975. His research discovered the great benefits of linking Minitab Statistical software with SPM machine learning software to provide more robust root cause analysis, deeper insights as well as predictive analytics.
Maximize your Minitab by making it Yours (Company Specific Customization)
Thomas Rust, Reliability Engineer / Master Trainer, Autoliv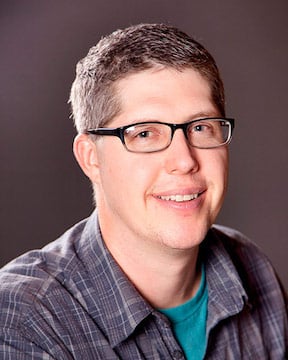 Companies often have specific analysis methods that they do repeatedly due to internal standards or common practices in their specific industry. Also, specific formatting or results may need to be customized for your company. Minitab is very flexible, so these analyses can be done, but it can require skills that not every user has or time to customize that can be costly when the same thing is done over and over again. This class will show the attendees examples as well as steps on how to deploy Minitab across a company with customizations from the defaults in menus to the sample data sets. The class will show examples of company specific menus with customized reports and outputs. The resources to create some for yourselves will be discussed. We will show how to create easy executable files that can repeat an analysis with different data and save large amounts of time in non-value-added efforts. We will even discuss launching a Minitab analysis from Excel where more Engineers may be comfortable, but where the tools of data analysis and charting are not as powerful. In short, we will talk about simple ways to customize your Minitab to make it Yours and Your company's and make it even more powerful.
Thomas Rust has worked for an automotive safety products company for more than 15 years. He graduated with B.S. in Mechanical Engineering from Utah State University. He lives in Utah with his wife and their five children. He loves movies and math. Whenever he sees math used in movies, he gets very excited.
Staffing Your Department With Varying Demand Using Minitab
Anthony Santillanes, Operations Manager, ProMiles Software Development Corporation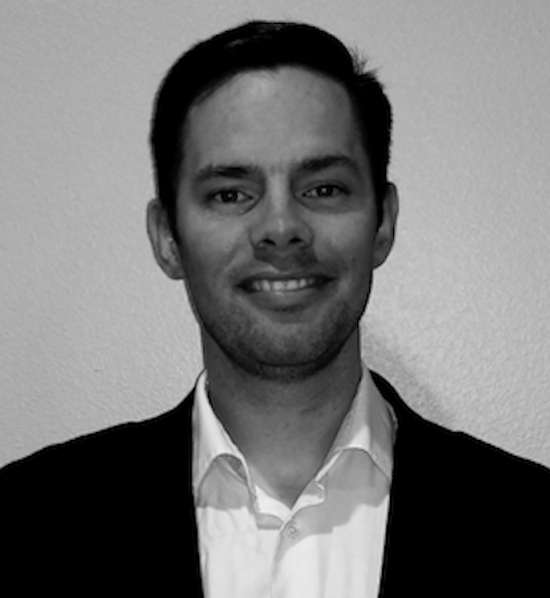 The most important asset to any organization is its people. However, this also tends to be the most costliest asset as well in terms of finding, interviewing, hiring, on-boarding, training and development, managing performance and addressing any performance issues, their wages, benefits, and equipment. It is because of these costs that we don't have an ability to hire anyone and everyone we want. But you still have to meet, or exceed, your customers' expectations. You still have to make sure everything is taken care of in the office or at least within the project if your employees are remote. In a nutshell, you still have to make sure the work is done, regardless of cost because people are counting on you and your team but you need it to also be financially resilient so you can do the work for a long time. So how does one strike the balance then, especially in an environment where demand isn't predictable such as in a support role where there is limited or no ability to effectively predict your "demand" tomorrow, next week, or next year? Using Minitab, we were able to reduce our expenses while sustaining high levels of customer support performance. We'll be taking a look at three small teams where, with the help of Minitab, staffing decisions were made counter to previously established practices that had, over the years, contributed to substantially increased costs.
+
-
About Anthony Santillanes
Anthony Santillanes is the operations manager for ProMiles Software Development Corporation, is a lean six sigma black belt, and earned his master's degree in Industrial/Organizational psychology. He is driven to understand what encourages amazing work and careers in order to promote amazing teams. Anthony was introduced to Minitab while earning his lean six sigma black belt and has used it in projects related to safety, manufacturing quality and efficiency, developing performance metrics, and in finding the right candidate. He's used many of Minitab's features to conduct capability analyses, gage R&Rs, DOE's, regression, projections, and many of the graphing tools to lead improvement efforts that have resulted in improved customer satisfaction, increased efficiency, and improved employee engagement.
Less is More: Practical Sample Sizes in Regulated Industries
Erik Sherburne, Quality Manager, Advanced Molding Technologies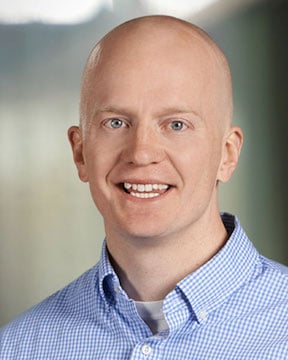 It's not always helpful to look at more data. It almost always costs more and the results can be misleading. Nonetheless, as Quality Professionals and decision makers, we have a duty to mitigate risk. To do that effectively we still need data. We need analysis. But maybe we don't need so much of it. When validating our packaging seals, do we need to test the seal with the product inside? Can we use statistics to give us reasonable confidence that the seal performs the same whether the product is in there or not? What about using ANOVA to understand if there are differences in the cavities of a plastic injection molded tool? Do we have to measure each cavity? Can we study one and make strategic assumptions about the others? Is there a way to correlate part dimensions to limit what we need to study? Can we align measurement methods between labs so that only one lab needs to do the inspection? All of that and more as we look to take a practical approach to sampling and mitigating risk while optimizing for cost and time.
Erik Sherburne is the Quality Manager at Advanced Molding Technologies where he supports a team of talented Quality professionals. With a Bachelor of Arts degree from Luther College in Music and Mathematics and a son of two teachers, he is passionate about learning, but more so about educating his team and his customers on how to think critically to solve problems. Since starting at Advanced as Quality Engineer, he has been a key part of transforming the company to be compliant to FDA and ISO 13485 Medical Device requirements and achieving "best practice" for process validation in Quality System Audits.
How to Set Up, Perform and Analyze an Attribute Agreement Analysis
Scott Sterbenz, Six Sigma Master Black Belt, Ford Motor Company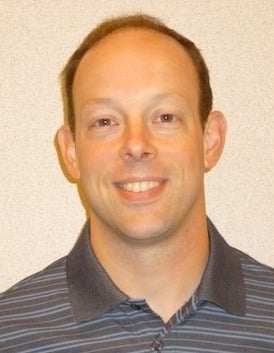 As much as we desire to have variable data for our measurements, there are times when attribute data is our only choice. However, attribute data is just as prone to a lack of repeatability and reproducibility as variable data, and should be assessed accordingly. Whether your data is nominal or ordinal in nature, setting up, performing and analyzing an attribute agreement analysis is straightforward with Minitab. This presentation will remind the attendee of the purpose of evaluating precision, showcase the differences between nominal and ordinal attribute data, provide guidelines on how to set up an attribute agreement analysis, and demonstrate how to interpret the results from Minitab. Attendees will also have the opportunity to participate in an automotive-based attribute agreement analysis exercise to reinforce the learning.
Scott Sterbenz is a Master Black Belt at Ford Motor Company, using DMAIC and DFSS methods to solve quality and customer satisfaction issues. Scott is also a volunteer Technical Adviser for the United States Bowling Congress, bowling's governing body. There, he helps develop test plans and analysis methods to set specifications for bowling equipment and conducting ground-breaking research. A Professional Engineer, Scott holds a bachelor's and master's degree in Mechanical Engineering from Wayne State University in Detroit—valedictorian in both programs. Scott enjoys mountain biking and motorcycling, and is an accomplished bowler--with twelve certified 300 games and a high certified three-game series of 853.