Take Your Data to the Next Level
A DATA INSIGHTS ROADSHOW
September 20, 2022 | Crowne Plaza Chicago O'Hare
Rosemont, Illinois | 8:00am - 2:00pm
REGISTER NOW
Welcome to our data and analytics focused community
If you want to learn, collaborate, and exchange ideas, you are in the right place. Minitab is taking our expertise on the road and connecting face-to-face with peers and practitioners in your area. We think this is a great way to get back to the business of networking and discussing how to explore your data and gain valuable insights with Minitab Statistical Software.
What's included?
Registration is COMPLIMENTARY!
8:00am to 12:00pm – Take part in a full morning of presentations on how our solutions help companies improve effectiveness and drive innovation, while saving time and money
12:00pm to 1:00pm – Join us for a provided lunch
1:00pm to 2:00pm – Immerse yourself in a deeper dive of some of our more advanced offerings
What will you learn?
Discover Insights into Your Data with Minitab Statistical Software
Did you know that your data contains valuable insights that will help your organization improve efficiency, control costs, and improve customer satisfaction? This session will show you how you can leverage that data to gain significant improvements!
You will leave understanding how to:
Gain efficiency with the Data Preparation menus (Data and Calc Menus)
Make more accurate predictions with Predictive Analytics (CART)
Automate your analytics with Minitab Connect
Process Monitoring with Real-time Statistical Process Control
Having a process go awry and losing control of production can cost your organization time and money. You need to be able to monitor alerts and detect defects immediately. Real-Time SPC Powered by Minitab can keep your processes stay on track.
This session covers:
How you can monitor, respond, and deliver immediate quality and statistical process control with real-time insights and alerts
Streamline Your Continuous Improvement Initiatives from Ideation to Execution to Completion
Get ahead of the curve and streamline your continuous improvement program with a complete end-to-end solution that helps you build a solid foundation, track progress, and measure success.
This session covers topics such as:
How you can automate your idea generation, project selection, prioritization, and review process
How to enable your teams to consistently execute projects
Give your executive leadership insights into your progress and KPI's with dynamic dashboards
Deeper Dive into Predictive Analytics
Interested in being able to make predictions about future outcomes based on historical data and analytics techniques? Minitab's Predictive Analytics uses a variety of statistical techniques such as data mining, machine learning, and predictive modeling to predict future occurrences. You need to get away from your gut feeling and use statistics and data to build Predictive Models! Additionally, understand how different customers are using a combination of our products to streamline their data journey
This session covers topics such as:
Provide leadership insights using predictive analytics leveraging technologies like like CART®, Random Forests® and TreeNet®
Minitab Ecosystem – Recognize how our customers use Minitab solutions to solve business problems
Open Q&A on any of Minitab's products
Learn alongside our experts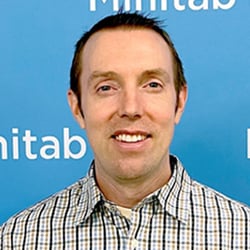 Jim Oskins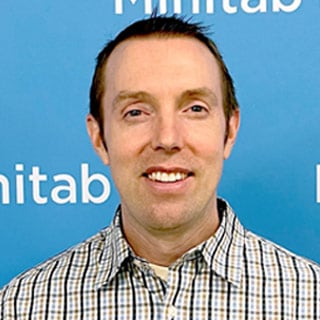 Jim
Oskins
is a Solutions Architect at Minitab where he
works with business and technical staff to recommend solutions that result in more effective systems. Jim has over 15 years in the industry using Lean & Six Sigma and over 10 years leading Operational Excellence and Continuous Improvement as a Black Master Belt. Jim obtained his Masters of Engineering from University of Michigan while working full time in Michigan's Automotive industry and a B.S. from Purdue in Electrical & Computer Engineering.
Solutions Architect
Minitab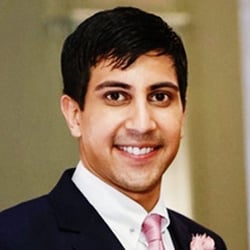 Moiz Juzar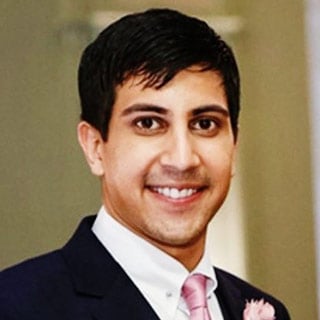 Moiz Juzar is Technical Solutions Architect at Minitab, focused on helping Minitab customers through their data journey. Moiz brings 10 years of analytics and business intelligence experience to Minitab and has presented papers at numerous domestic and global conferences on strategies of how organizations achieve better results through efficient data analysis.
Technical Solutions Architect
Minitab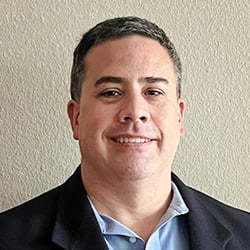 Brian Sheff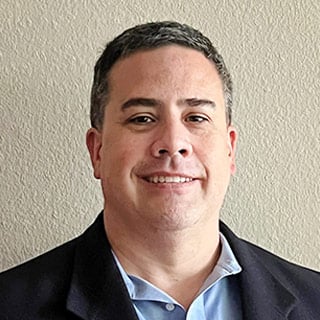 Brian is a Solutions Architect at Minitab where he is responsible for supporting a variety of sales engagements in the Analytics and Modernization areas. Brian works with customers to gain insights into their data and processes using Minitab software.
Brian has over 20 years' experience as a Public Health consultant working with the U.S Department of Health & Human Services, Indian Health Service and various other departments. He also has over 13 years' experience working at different statistical software companies. Brian holds an M.S. in Biostatistics from University of North Carolina at Chapel Hill and a bachelor's degree in Applied Statistics from Rochester Institute of Technology.
Solutions Architect
Minitab