Meet Minitab Connect: Accelerate your Digital Transformation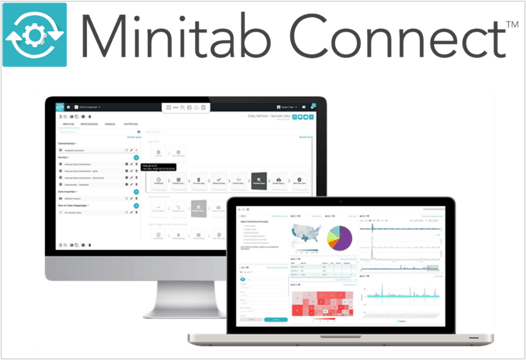 Minitab is excited to introduce the newest product in the suite, Minitab Connect for data integration, automation and governance! Unveiled during the Minitab Virtual Launch Event in October 2020, Minitab Connect is bringing the power of seamless data access to help organizations drive meaningful business intelligence and confident, informed decision-making.
Minitab Connect Product Lead, Bob Selfridge, demonstrates Minitab Connect tools for data preparation and workflow automation, and showcases the platform's interactive data visualization tools.
Watch Now to learn how Minitab Connect empowers users to:
connect and blend data from internal and external sources

profile, curate, enrich, and shape diverse datasets

design repeatable workflows to eliminate repetitive data setup processes

explore data with dynamic, real-time visualizations

deliver prepped data to Minitab Statistical Software for in-depth analysis
Register Now