Streaming Analytics: Introducing the Next Generation of Statistical Process Control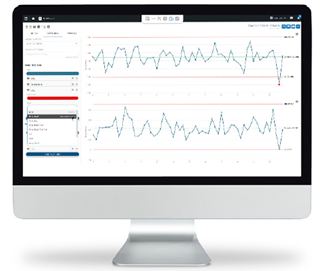 Real-Time Statistical Process Control with the Minitab Connect platform empowers organizations with tools to monitor and protect their critical manufacturing processes by detecting, identifying and eliminating production quality issues when and where they happen.
The cloud-based Minitab SPC solution provides operators, engineers, quality teams and managers with detailed, real-time data to assess current operations on-site and at sites across the globe. It empowers them to take appropriate proactive steps to ensure product quality and meet production goals.
Global Market Development Manager, Jenn Atlas, leads a tour of the Minitab SPC solution and a walkthrough of some of the ways leading manufacturing organizations are already harnessing the power of Minitab Connect + Minitab Statistical Software to drive manufacturing excellence.
Watch Now on Demand to learn how Minitab delivers:
Flexible data access with customizable forms and connections to data sources
Real-time visual process monitoring with control charts
Customizable, direct, immediate alerts to relevant stakeholders
One-click delivery to Minitab Statistical Software
Register Now