Free Whitepaper
Feature Engineering: 7 Techniques for Better Predictive Analytics & Machine Learning Models
INTERESTED IN LEARNING ABOUT FEATURE ENGINEERING?
Feature engineering has been a popular concept in the world of data analytics due to its critical role in supporting successful machine learning and predictive analytics. Discover the importance of feature engineering and how you can utilize the process today within your organization across teams and industries.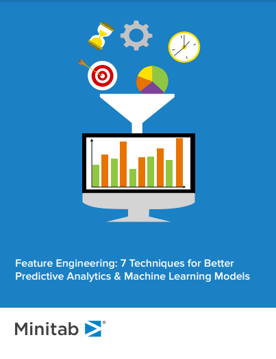 Download our FREE whitepaper to learn more about feature engineering and how you can successfully apply the seven techniques in Minitab Statistical Software.