Case Study: Time-to-Market and Design for Reliability at the Speed of Light in Signify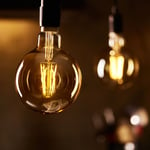 Get ready for a light bulb moment!
In a fast-changing industry where time-to-market and product reliability give a competitive edge, discover how the world's leading lighting company Signify, formerly Philips Lighting, rapidly validates their new innovations.
Let Prof. Willem Dirk van Driel and Dr. Piet Watté from Signify shed a light on design for reliability (DfR) using Minitab Statistical Software and learn from their real-life examples and methods to:
Lower development costs

Improve design performance and compliance

Accelerate the testing of product design reliability
If you develop products that need to meet high quality specifications for years to come, watch our one hour on-demand webinar to uncover how to reduce the risks and consequences from product failure and costly claims for both you and your customers.
Watch Now