Boost your Data Expertise with the Latest Release of Minitab Statistical Software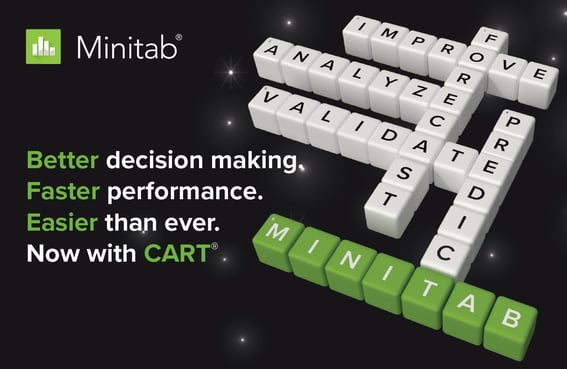 The ability to derive and communicate meaningful information from your data is a critical skill, particularly now when we all must work smarter and more efficiently. You have more data available to you and your organization than ever before, but are you tapping into it effectively using the best visualizations and analytics?
Join us to learn how to improve your data literacy and expertise using our latest version of Minitab Statistical Software. Through our live webinar, we'll help you discover new and improved ways to find trusted insights and learn to communicate them better, faster and easier.
You'll also learn how Classification and Regression Trees (CART®) will expand your predictive analytics capabilities to better enable you to proactively make decisions.
Join our Global Market Development Manager, Jenn Atlas, to share our research, experience and discuss why this latest release of Minitab Statistical Software will help you confidently make better decisions faster than ever before. (60 min).