When Run to Failure Isn't an Option
How 3 Organizations Succeeded by Developing Proactive Preventative Maintenance Strategies & Managing Compliance
According to the McKinsey Global Institute, manufacturing companies could achieve up to 50% lower costs in product development and up to 25% lower operating costs if they can deploy the potential of their data.
Leveraging preventive maintenance begins and ends with data. It helps you lower product development and production cost, improve gross margins and add to your competitive advantage.
According to Warranty Week, cost savings and competitive advantage from reducing liability claims, unplanned maintenance, and recalls can account for 1-10% of global industrial revenue!
Discover how Minitab Statistical Software and its data analysis tools including probability plots, parametric growth curves and Regression with Life Data models helped three organizations proactively develop preventive maintenance strategies.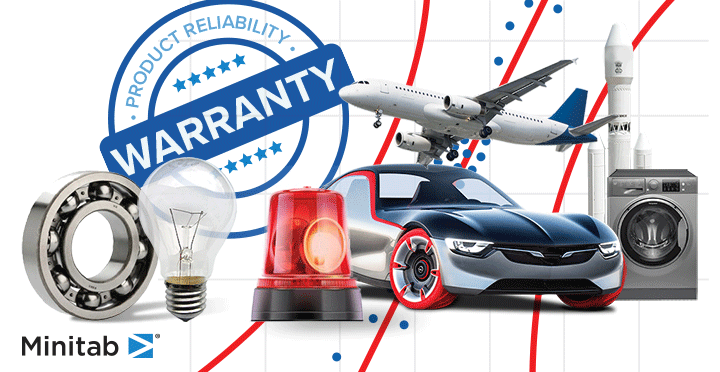 Download the Free White Paper
Product Reliability:
Reducing the Risks and Consequences for You and Your Customers
One thing all of our clients share: Their commitment to excellence.

Our goal: To help them achieve it.






























Predict and prevent product failure with Minitab's Solutions Analytics™
You can make use of reliability analysis tools from Minitab to estimate product, system, service lifetime and potential failures.
Quality by Design and Failure Mode analysis tools can help you to accelerate time to market, design reliable products and identify risks of failure.
Analytics to calculate your product reliability
Problem solving, Quality by Design and Simulation tools to design reliable products
Ready to Discover Minitab Solutions Analytics?